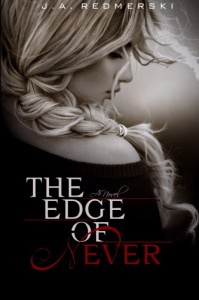 3.5 stars
First, guess what? There's no cliffhanger! Wahoooooo!
There will be a second book however and the blurb already has me fearing the crazy horrible things that this couple will have to endure. But the ending of this book, no cliffy at all. :D
I will say though that these new adult books are killing me. I need to restock the freaking tissues if this keeps happening. *sighs* This was a great book but be aware there is angst. And that angst was so heavy but then the end...ahhhh, the end. So beautiful.
I did have a few issues with editing and the end (though awesome and I loved how things turned out) feeling like it was slightly rushed. Also there were alternating POVs. I know some don't like this but in this case each change was labeled at the start of a scene or chapter so I was never confused.
Check out my full review here: http://crackedandbrokenglass.blogspot.com/2013/08/arc-review-edge-of-never-edge-of-never.html
*I received this ARC from the publisher, via Netgalley, in exchange for my honest review. All opinions are my own.*